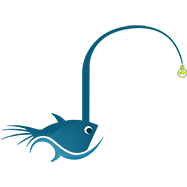 Original Lighting Designs
AnglerFish Lighting is a Chicago-based design studio that specializes in original and custom lighting solutions made from industrial hardware and reclaimed oddities.
The angler fish lives in the deepest, darkest depths of the ocean. It lures its prey with a built-in lamp that dangles from its head like a sausage. Like the angler fish, our lights are useful, interesting, and a little bit absurd.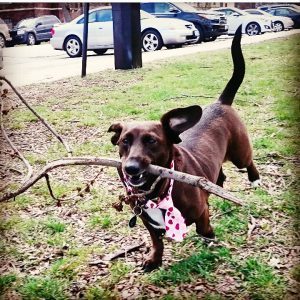 Helen
Regional Branch Manager
Helen is a seasoned branch manager, with over 4 years experience. Her responsibilities include barking orders, making sure we stick to deadlines, and managing the branches in her territory.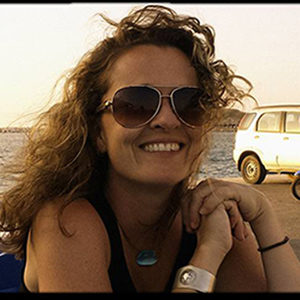 Jennifer 
Lamplighter
Jennifer is responsible for keeping the lights on at the studio. Her other responsibilities include listening to her branch manager bark orders and being the subject of catty office gossip.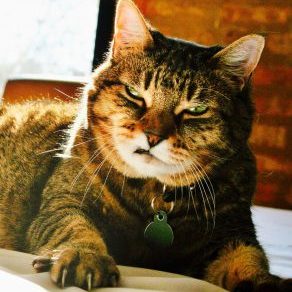 Bitty
Catty Coworker
Bitty is responsible for office gossip, hairball distribution, and long-term strategic planning. When Bitty isn't working, she can be found sleeping on the printer or puzzling through Einstein's unified field theory.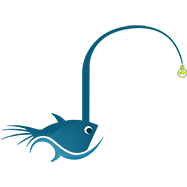 Earth Friendly
Reduce. Reuse. Recycle.
AnglerFish turns trash into treasure. Many of our lamps are made from repurposed or up-cycled material. We donate 5% of all proceeds from our up-cycled lamps to Environmental Defense Center.
Custom Orders
Be the best gift giver.
We love nothing more than working with you to create a one-of-a-kind design, on time and budget. We can turn anything into a lamp. Try us out. Sound pricey? No sir. Custom orders are no pricier than our other products.
Handcrafted Designs
Blood. Sweat. Dash of TLC.
 Every lamp is handcrafted and the love shows. In the age of mass production, what is the price tag for true craftsmanship? A lot. But we don't charge extra. We just love what we do.
Latest Design
Many AnglerFish creations are sparked by our loyal customers. People want to give a unique gift and we work with whatever that person is passionate about.
Let's Build You a Lamp
If you have a bright idea for a design, get in contact with AnglerFish Lighting today! We like new ideas so much, we will offer you a 15% discount on all custom work. We look forward to hearing from you.
AnglerFish Lighting
Rogers Park
Chicago, IL 60626
Phone: 312.259.3297

You can shop on our Etsy store!